How Josh Took 1 Simple Pest Control Location
To A South Central U.S. Powerhouse Brand

Owner:
George Williamson
Target Geography:
Central Kansas
Wanting To Service All Of KS, MO, TX, OK, AR and LA.
Owners Objective
For 30 years George worked to build his pest control company. He took a 1 man truck company to a 30 truck operation in 18 years.
From year 19-29 George hit a plataue of growth. He was unable to expand out of his main market with new locations.
STEP 1: CALCULATE COST PER LEAD

WHAT IT IS WE DISCOVERED
Client Average Ticket $280 Annually** estimated based on limited info. (Residential Only) Client Retention Rate 6 – 8 years or more Cost Of Lead Generation $250 or more
Due to confidentiality there is many more leverage details that we are not at liberty to explain.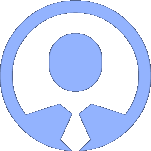 STEP 2: IDENTIFY THE CURRENT BRAND
We worked for 2-3 months building a consumer persona to understand the market and identify our competitive advantages in the industry.
What We Quickly Discovered
The company was great at client retention
and closing the sale.
However, They Were
DRASTICALLY
Overspending On Leads!
A new sale would gross
the company $280 a year.
The company was paying $285 for a LEAD.
(Lead is an inquiry – NOT a new client.)
STEP 1: REDUCE THE COST PER LEAD
Josh used his proprietary marketing calculation software to identify the best lead sources for the least amount of dollars to be spent.
Ask Josh About This Tool!
STEP 2: ESTABLISH AND IDENTIFY
A new website was built and launched within 3 months. This was the foundation of all the marketing.
STEP 3: BETTER TRACKING AND TRAINING
Josh spent 4 days at the office location working diligently to train the staff on how to track every lead that called the office or entered through the website. Then streamlined a process to ensure everyone knew what needed to take place. Over the next 60-90 days Josh Ramsey closely monitored and tracked everything.
Understand This Type Of Impact!
Imagine you spend $12,000 per year, every year, for 4 years. If you take the above price per lead here's what your lead flow would look like based on the cost per lead.

Interesting Fact – Josh Ramsey worked as the CMO of this company for 5 years!
The company went from 1 location that was running smooth and profitable to 2 additional locations under Joshua Ramsey's marketing direction. Between the years 2014 – 2015 the company expanded to a 4th location and started offering services to an additional 3 markets. One of the best marketing strategies used was created by Joshua Ramsey to target businesses that we knew used our services. With this strategy we were able to close extremely large accounts.
In the 5 years Joshua Ramsey operated as the CMO
the company increased the gross profits 163%.
Get These Results For Your Company