LEARN ABOUT MY NEW MARKETING PROGRAM
What if I could increase lead flow and help your team close more leads
while keeping your bandwidth the same?

Do What You
Have Always Done…


Green Light My
BUFF Program…

I GUARANTEE THAT WE REDUCE BUDGET & CREATE A STRONG STRATEGY!
Paying too much for hosting websites, overspending on leads and sales, going broke hiring ineffective SEO Agencies – most companies make little mistakes in their lead generation process and it costs them more than they realize. I have worked with 1,000+ companies in many industries and succeed EVERY TIME with one main idea…
AVOID COMMON PITFALLS COMPANIES USUALLY MAKE WHEN
PLANNING A MARKETING STRATEGY.
THE WORLD WILL ALWAYS HAVE SOME TYPE OF CHAOS.
You can delegate marketing to me AT LOW COST.
And I will find unique ways to
GENERATE NEW LEADS, DRIVE IN MORE SALES…
all at the Lowest Cost Possible through Multiple Marketing Channels.
Then I'll create automated systems around your sales and marketing strategy
to ensure no leads get lost as the company grows.

Right now the business world is PRIME to take off!
You need to move. Don't wait to see what happens.
What Is A Fractional CMO?
HERE IS WHAT TO EXPECT WHEN WE START:

Fill out
the short form
below.

We'll discuss your goals so I can research the most applicable information.

I'll identify specific strategies to take now – and present them to you in a free report.
THEN I REALLY ROLL UP MY SLEEVES AND START WORKING!
Duties Of A Fractional CMO

PHASE 1 - I am going to put together a BRP (Brand Report Package) to discuss with you.
Contents of this package include:
9

Identify the company's current lead generation

9

Review the current marketing budget and create new strategy options

9

Create a detailed website report (errors, rankings, basic upgrade options)

9

Assess the company's public reputation

9

Propose an additional 10 marketing leverage strategies

PHASE 2 - I will research what your competition is doing currently AND what changes they've made over the past 30-120 days.

PHASE 3 - I will work with your current vendors to ensure you are getting the best deal possible. I'll explore money-saving options available through these trusted vendors (this is why you want to partner with me – I have TONS of experience doing this) and put together an easy-to-understand report for your review.

PHASE 4 - After I present ideas and strategies that will help grow your business, you have a choice to make:
START WORKING WITH ME FOR FREE.
1. Sign a letter of intent that says you want me to work for your company as the acting CMO.
2. When the U.S. economy becomes stable – let's keep working together. We can figure it out when we get there.
OR
DO IT YOURSELF.
Take the information I provided and run with it!

3 REASONS WHY i am
DOING THIS FOR FREE…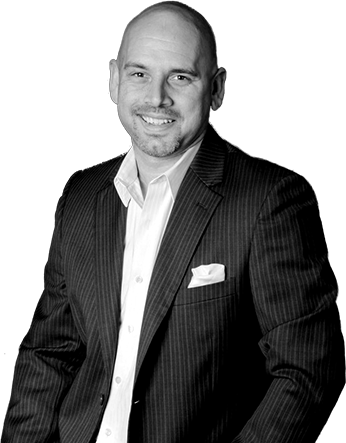 Several of my friends who run businesses have approached me asking what they should do when it comes to their current situation. I am helping them, so it only seems right to help others.

I am seeing many business owners making rushed decisions because they are unsure of the best strategy.

I can't cure all the crazy in the world (I'm not a doctor!).
But I can help my fellow business owners by doing what I am good at and have a deep passion for… helping other business owners.
BOTTOM LINE:
My goal is to show you that I am
an asset to your team. Once you see how effective I am,
you will want to keep me around!

ARE YOU READY TO GET BUFF?