Strategies
and Methods
Joshua Ramsey
Teaches
9

Live Seminars

9

Podcasts

9

Webinars
WHY JOSHUA RAMSEY TEACHES:
I want to teach business owners exactly how to grow their company. I do this by explaining to them methods and guiding principles that they can apply to every decision in their company.
HERE IS WHAT JOSH BELIEVES:
There are 60 percent of people that every company has to persuade to buy. There is 20% that will not believe in you, your product or service. There is 20% of consumers that WILL buy what you sell just based on their need.
My job is to teach business owners how to persuade the majority of that 60% that you are the clear choice – they would make an awful decision if they don't buy from YOU!
ABOUT JOSHUA RAMSEY:
Joshua Ramsey, CEO of Strategic Point Marketing, has developed principles and strategies for businesses since 2001. During this time, Joshua has successfully created and executed more than 3,000 successful campaigns across the US.
"If I can teach executives exactly how to cut costs and improve their current business, they will continue to grow and come back for more ground-shaking strategies that I am happy to provide."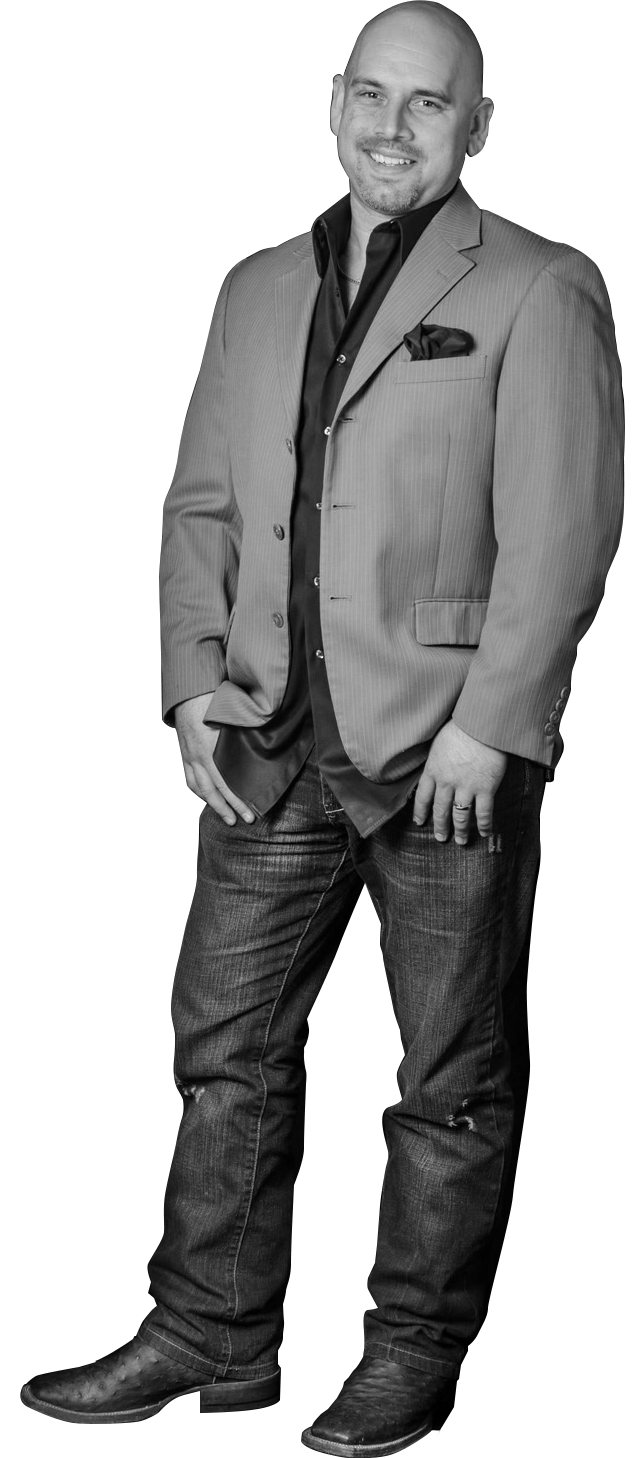 JOSHUA RAMSEY SPEAKING TOPICS:
If Your Audience Needs To Grow Their Company, They Need To Hear These Topics!
Most people want to attend a conference like this. They agree with a title like this but are stuck thinking that every marketing guy is exactly the same.
As a Fractional CMO, I understand what 'marketing guys' are doing and why. I know how to see through the smoke and ensure they are really doing everything they can / should to increase your business.
During this time together we will walk through 1 main idea that will change how you FOREVER look at marketing guys!
Help consumers become educated on making the right choice when hiring a digital marketing company.
Identify specific, measurable goals that will lead to your success.
we do what we say we will do
make sure that the SEO service that you are going to trust with your own business has been successful and has proven that they can achieve results for you.
Your performance online is probably the single most important part of the future of your business marketing.
few business leaders have the knowledge or expertise to learn all about Search Engine Optimization, and since they don't know much about it, they have difficulty being able to identify professionals they can truly trust with their business.
When it comes to rankings in search engine results, business leaders must determine which terms are most valuable for their business.
Getting high rankings not only allows you to get found by people looking to buy what you sell, but it allows you to displace your competitors and win over a greater percentage of your market share.
How to tell if you are actually improving your site optimization:
As you identify your goals, and then keep tracking where you rank now versus your goal, then you can clearly gauge whether or not you are improving.
In previous chapters we have addressed some fundamental SEO issues, but now we shift focus to what it takes to take that traffic that your website is attracting and turn those visitors into customers.
Every element of the website works together to win online traffic, and turn that traffic into loyal, lifetime customers.
To achieve the best results, you have to be aware of your flaws, your problems and imperfections. Fix what can be fixed and innovate to ensure that avoidable mistakes never happen again. Then explain the fixes you have made and why you made them. This will ensure your customers can buy from you with greater confidence. Create a winning message that's focused on delivering exactly what your customers want.
The Two Marketing Types That You Must Understand To Create A Winning Campaign- Strategic marketing and tactical marketing
Strategic marketing: has to do with the words you choose to express your message to your target audience.
Tactical marketing: the delivery of the Strategic Marketing message. It has to do with where, when, and how often you share your strategic message.
Recognize that your Strategic Message can vary based on your target audience – meaning that your message can be different if you are publishing a website, or sending out mailers, or attending trade shows, creating brochures, implementing a follow-up system, or any other medium.
Both Strategic and Tactical marketing are important. Get one or both of them wrong, and you can waste a lot of money on marketing that doesn't work.
Your Strategic Message clearly and simply states what you do, and why you are better or different than your competitors.
The key is to utilize the principles of marketing that have always worked and will continue to
work and use them within the existing marketing and advertising infrastructure to deliver your message to your decision-making audience.
The formula for effective, "human brain-based" marketing: Capture, Engage, Teach, Make an offer
The Buyer's Journey is a tool to help you understand the broad categories of prospects
that exist… and make decisions about what messages should be used in your marketing.
If your business is not really well known in your city, yet you promote your business almost like you are McDonald's or Apple, buying up billboard space to show people your name and logo, then that will not work.
Deliver The Right Message To People Based On Where They Are Along The Buyer's Journey
Realize that usually half of the decisions are made before anyone ever talks to your company.
When the prospect reaches the point that they are engaged with you, it is important to shift to
your Marketing Strategy – and you can use it to continue educating and cultivating prospect's interest in buying, and especially buying from you.
Building Your Brand On A Budget
Guerilla Marketing Tactics
Networking Effectively
Positioning Yourself Before A Sale (In-Home And In-Store)
How To Buy Media- Effectively
Creating Powerful Telemarketing Scripting
Weapons To Powerful Selling
Detailed Direct Mail Strategies
Slow Month Selling Strategies
Paid Internet Marketing – Web Banner Ads and Pay Per Click Options
Branding – What Is Outdated – And What Can Still Work?
Converting Online Leads
Social Media Branding Strategies
Creating A Powerful (Marketing) Buzz Around Your Business Online
The Most Effective Way To Video Blogging (V-Logs), What I Taught In A Podcast and Vcast company that caught fire!
Budgeting – Getting Control And Understanding Your Numbers
Tracking Acquisitions
Proximity Marketing (Residential Customers)
Strategies To Capturing More Business To Business Clients
Innovating The Inner Workings Of Your Company – Outlasting Competitors
Back To The Basics Of Marketing
Motivating Your Sales Staff
Request Joshua Ramsey For An Event