Hear What People Are Saying About
Fractional CMO Joshua Ramsey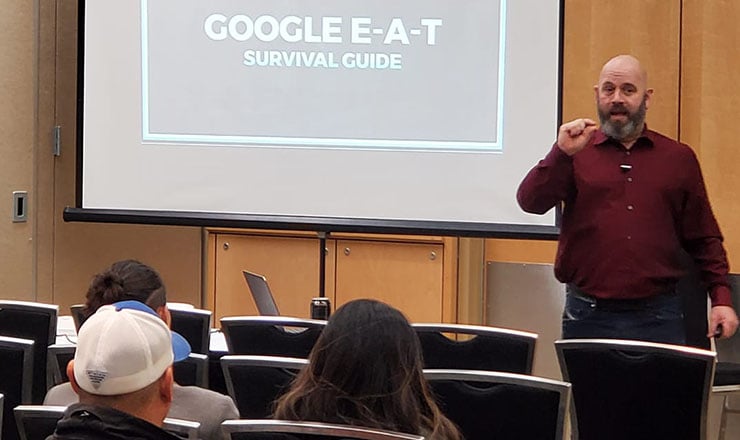 Hear what actual clients say
best Fractional CMOs in the USA
Met Josh at the Austin Build Expo. Right out of the gate Josh was completely engaged working on our concerns. Josh's attention to detail really made us feel that he was completely dialed in on creating solutions for our company. Josh's guidance has allowed us to maximize our marketing dollars spent with our last marketing company and allowed us to identify a new company to work with. Josh's expertise is truly masterful in sales, marketing and technology. We've only been working with Josh a few months and I anticipate a very long working partnership. So far my expectations working with Josh and his team have been exceeded in every way. I completely recommend Josh without reservation. If you need a true partner in all your marketing needs Josh and his team are the solution! Contact me and I'll be happy to share our story!
Kurt K., A-Lert Roof Systems
Josh and his team are very professional! His seminars are very educational. A very engaging speaker who taught me how to grow my business.
Colby C.
Great conference, Josh was a dynamic speaker and communicated lots of information effectively.
Impressive professional. Fractional CMO is a new term for my business. I highly recommend for anyone trying to take their business to the next level in SEO.
Anthony R.
Very knowledgeable and really understand the ins and outs of what drives marketing.
Joshua Ramsey has been providing his expertise to my team and the clients we work with for over a decade. Definitely our "Go To Guy" for Marketing Insights and Strategic Planning.
Steve T.
His expertise and creativity is the best!
Great speaker. I enjoyed hearing about all the ways I could boost my business with the proper marketing.
Stacy A.
We really appreciate you speaking with our staff. Can't thank you enough for the fresh innovative marketing concepts.
Frank H.
Josh did an excellent job of laying out in a short hour all the advantages of using his expertise to expand our business!
Bob H.
Great spokesman and given great tips for implement growth in strategy in SEOs and more. Thanks!