How To Know When Search Algorithm Updates Are Rolling Out – SEO Sensors
Often Google will roll out big updates to the Google search results. The frustration is that Google never speaks about the rollouts until they are done and someone in the core SEO community asks about it.
The thing that good SEO needs to be doing is watching 'Sensors'. When you are interviewing SEO agencies it is a smart question to ask what they think about SEO sensors and which ones they use. In the blog below I am going to share some critical information about SEO sensors, how they work and which ones you should be watching.
What is a SEO Sensor?
SEO Sensors track volatility of Search Engines (Google, Bing, Yahoo, etc.) SERPs based on daily changes in rankings to monitor any signs that could indicate an update to search engines algorithms. Google rolls out updates to its ranking algorithm often so their results pages can change at any time. Good SEO sensors tool monitor Google's (and other search engines) behavior, allowing you to determine if your industry is prone to change compared to the rest of search results.
Are All SEO Sensors The Same?
No. Some sensors will not pick up the changes until a month or more behind the actual updates
How do SEO Sensors Work?
Sensors check search results for a fixed set of keywords daily. The exact method is a proprietary formula for most companies. In the end the total value reflects the total search volatility for the day or month.
How do SEO Sensor Notifications Work?
When you pay for the best sensors to notify you of changes, they will have notification triggers when volatility jumps to either 'High' or 'Very High' zone from a lower zone.
Great programs will give you notifications about volatility spikes in the databases that are most important to you.
Here is a short break down of some of the Sensors you might consider using. (Credit – SEMrush.com)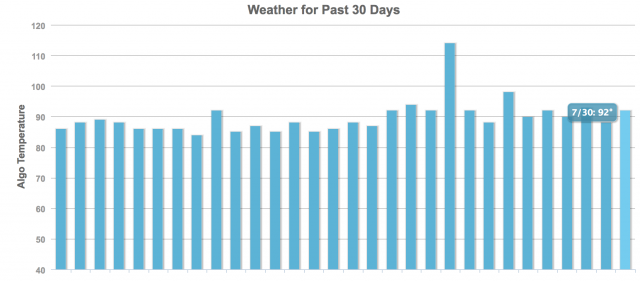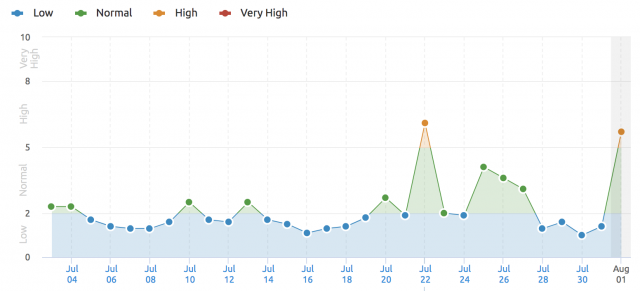 Most search engines will not share what you should do to recover from updates.  This is where you must find the best strategy and do additional research when the shift happens.  This is part of why it is so important to interview SEO agencies in detail.