The Results: Significant increase in REAL website
traffic and more leads, phone calls and sales than ever before.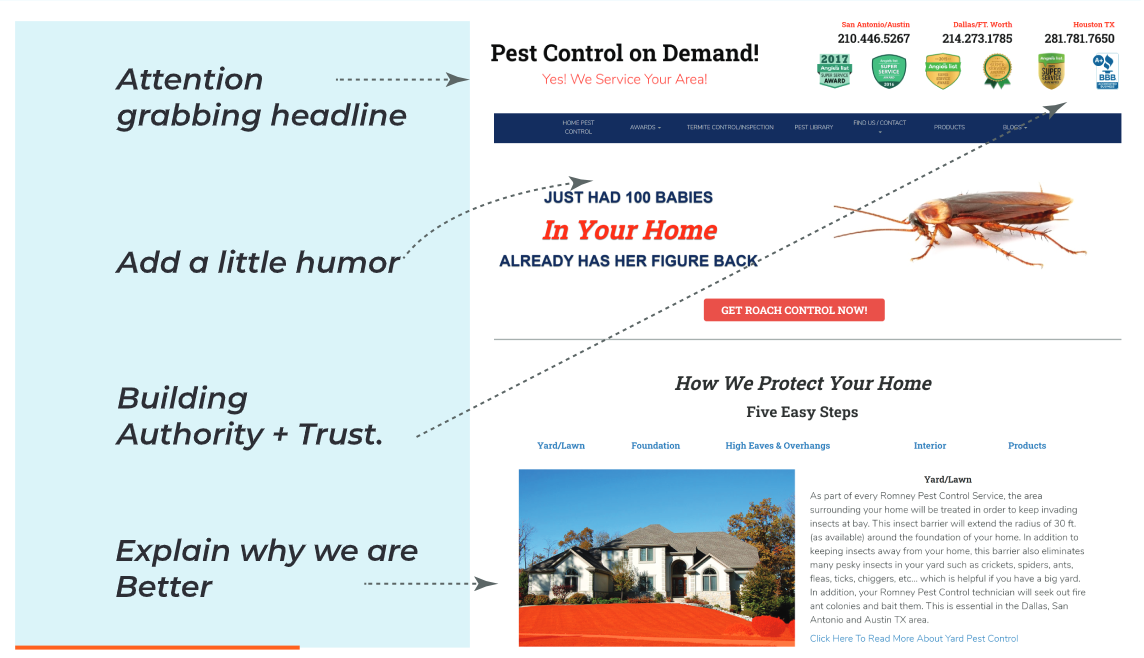 2016
5 First Page
459 Page Ranking
2018
4 First Page
1,468 Page Ranking

Notes
High online rankings help usersp
find and then visit your website.
This is referred to as OrganicTraffic.
WOULD YOU LIKE THESE RESULTS?
Find out if your website visitors are real visitors or not, call 972-832-2487